Womens T-Shirt
Our standard crew neck Women's T-shirt is a great all round T-shirt. Made from 100% ringspun cotton it is soft to the touch. Our ladies t-shirt has a slim fit profile so if you would like it to be a little looser we suggest ordering a size up compared to the size chart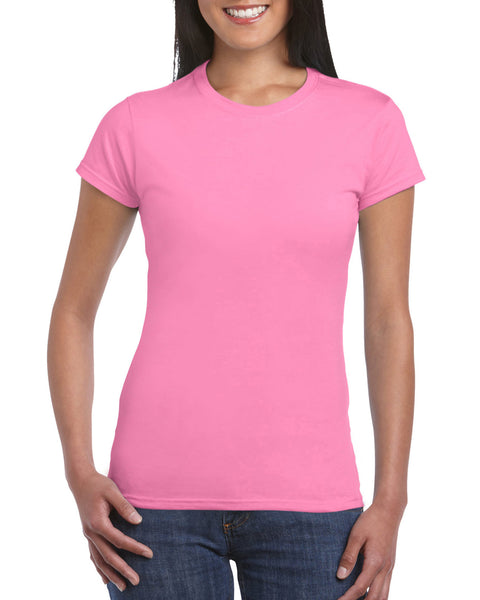 No Outfit Is Complete Without Dog Hair Womens T-Shirt
Customer Reviews
03/21/2020
Rhoda P.
United Kingdom
Great T-shirt, sizes are quite small though
Quality good, very fast delivery, but you have to order 1 or 2 sizes bigger.
01/30/2020
Debby M.
New Zealand
The sizing is wrong. I
The sizing is wrong. I requested a woman's medium but it really is a small. We live in New Zealand do to return the goods would be a hassle so we can't use it
09/16/2019
Sheila S.
United States
Just Too Small
I will never know because it was too small. Would've costed too much to return so I donated it to the Goodwill Store.
09/09/2019
Rhoda P.
Germany
Good idea! Great gift!
All went well with the order and delivery. Thank you!
09/06/2019
Rachel K.
United Kingdom
Good quality, exactly as the picture showed.
Great and no hassle
Other products you might like: